Published on 18/12/16
At SPF Pre Prep children have the opportunity to share their learning with parents and carers once a term in the form of a class assembly.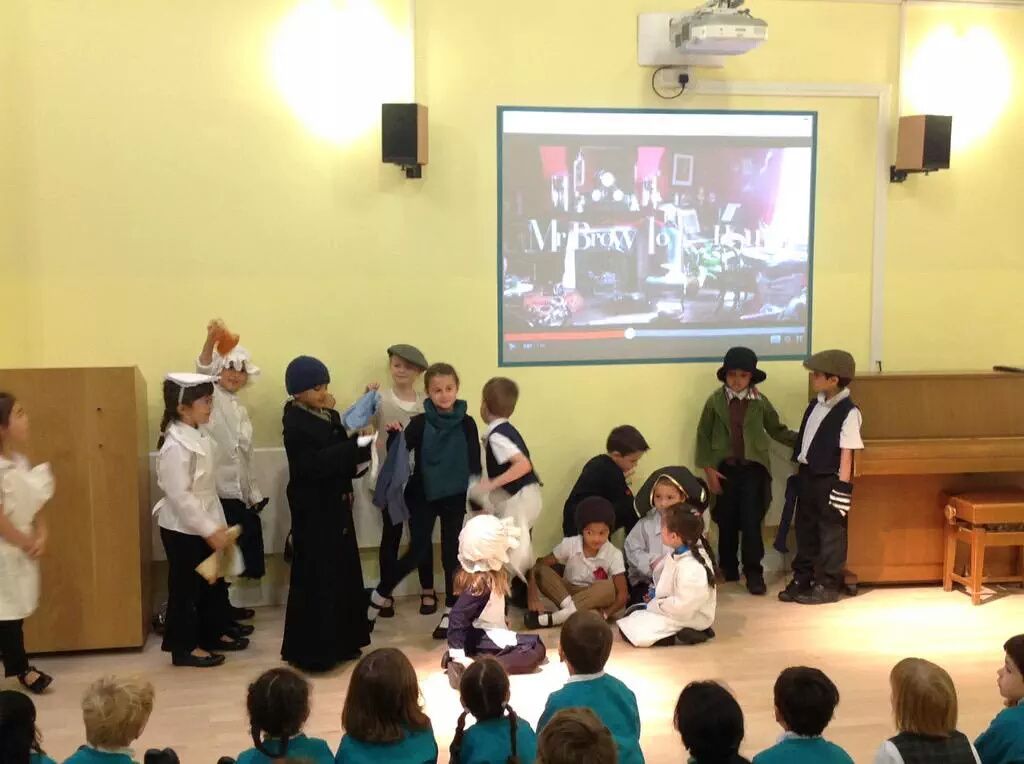 This term Year 2 decided to share their literacy learning, which focused on the story of Oliver Twist. They made PicCollages describing the main characters and recorded fictional dialogues between those characters in Puppet Pals and iMovie. Appropriate background images were chosen to represent settings from the story and Cockney accents were perfected!

Subsequently the class created a playscript for a condensed performance of the story: Oliver Twist. Each child adopted a different role, learnt their lines and dressed up as their favourite character. A video of the children's digital learning was compiled, to be played alongside this class performance.

The assembly demonstrated the importance of drama, collaboration and digital technology, whilst being a successfully creative and entertaining performance.

Congratulations to the Year Twos and thank you to the Year Two parents for supporting the event.