Published on 18/10/17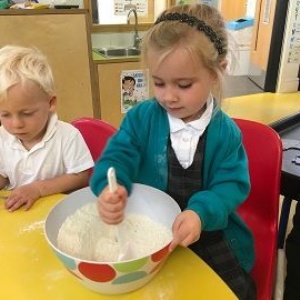 "Who will help us make a pizza?" said Miss Valcin and Mrs Lee. "We will!" chorused 24 kindergarten children. And so they did.
The two kindergarten classes met up at the city Pre-Prep to play together and make pizzas. They measured out, mixed and kneeded dough to make mini pizza bases which they then liberally covered in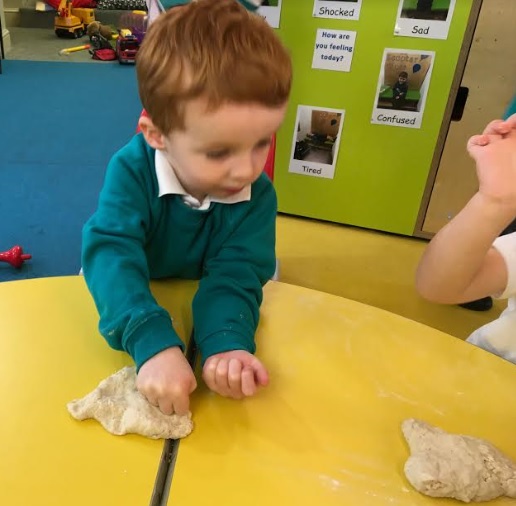 tomato, ham, pepperoni and cheese.
There was enough time for a run around on the city playground while the pizzas cooked in the big kitchen ovens.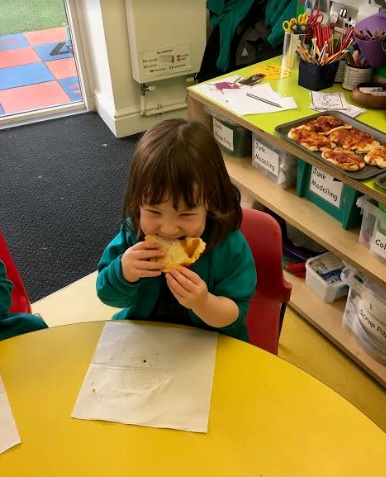 There were many oohs and lip smacking sounds as the pizzas arrived back at the classroom all golden with bubbling cheese. The Madingley children could not wait to try their pizzas and so had a quick taste test before heading back on the bus. A great and tasty morning was had by all.