Published on 18/12/16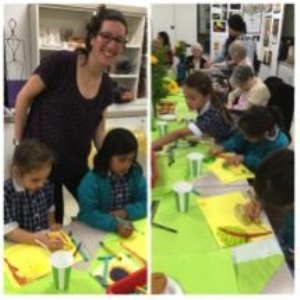 On Tuesday 28 June CAS students held a 'Garden Tea Party' at the Visual Arts Centre for residents of St. George's Court Care Home, and SPF Year 2 pupils, as part of their enrichment programme.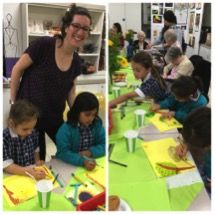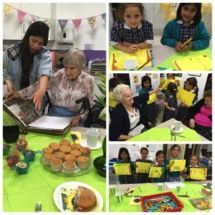 Two students hosted the party with Mrs Wilshaw and they were joined by five residents and five Year 2 pupils. There was some impressive student baking including a fabulous Japanese cheesecake and chocolate cupcakes. Sandwiches, biscuits and cakes were also on the menu. There were some marvellous garden design drawings created by Year 2 and the residents enjoyed looking at them. The A Level Art exhibition in the Sculpture room provided a rich backdrop for the event and the guests enjoyed browsing through GCSE Art sketchpads.