Published on 18/12/16
"We need to practice with a real audience before the big day!" said the Year Two Aeroplane Class. So with full gusto and lots of effort, Year 1 and 2 have been practising country dancing in front of an audience. Last week, the Kindergarten and Reception classes were invited to watch the dances before the display for parents next week.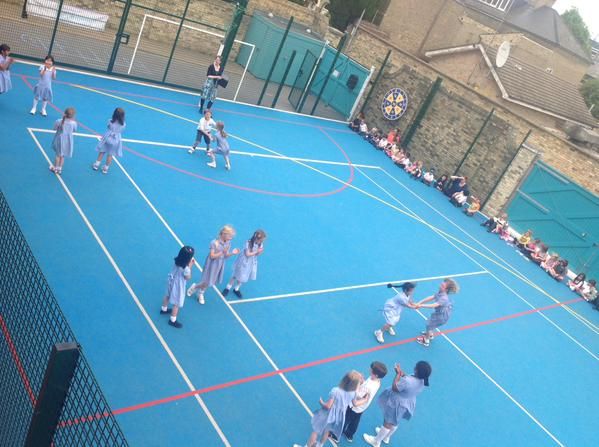 At the Stephen Perse Foundation Pre-prep, children learn different dances and types of movement to music. The country dancing routines are introduced in Year 1 and then practised and developed over a period of two years. Dance, music, singing and performing arts are highly valuable skills that children start developing in the Pre-prep. Children enjoy dancing while developing listening skills and using their bodies to respond to music. Country dancing offers an excellent opportunity to collaborate together in a beautiful class dance. We welcome KS1 parents on Wednesday 24th June for our annual country dancing display.