Published on 18/12/16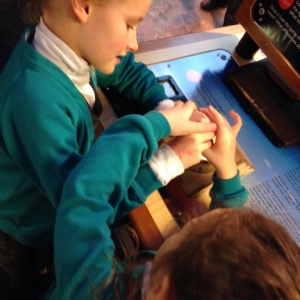 All of the Pre-prep children have had the chance to see a Science show this week as part of our STEAM topic.
We saw a show about materials and then got to explore the amazing space activities. We made parachutes; tested gravity with balls; experienced what it feels like inside a spacesuit with no air; bent light using prisms; tested bullet proof vests (using foam balls!); rescued Percy Pigs; looked at dehydrated food and raced to space.
Thank you from all the Pre-prep children to the Science Centre on Jesus Lane, we learned so much from you!