Published on 18/12/16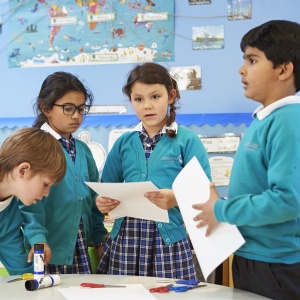 During this three week cycle Year 2 have approached their Plan-Do-Review lessons differently.
Instead of finishing the statement 'I would like to make...' they considered answers to the question 'What would I like to learn?'
This simple change in phraseology encouraged projects that would focus on the process rather than the outcome. The children thought carefully about the skills they would use to achieve their learning and highlighted any new skills they would need to acquire. They were keen to achieve their learning as independently as possible and so an exciting trip to the Art Room to retrieve resources was also undertaken!
The resulting 'Do' projects were extremely creative and tailored completely for the individual. Next week the children will assess whether they have achieved their learning and what they would do differently next time. With so many different outcomes every child was proud of what they had achieved!
Please see below for a taster of some of their projects.