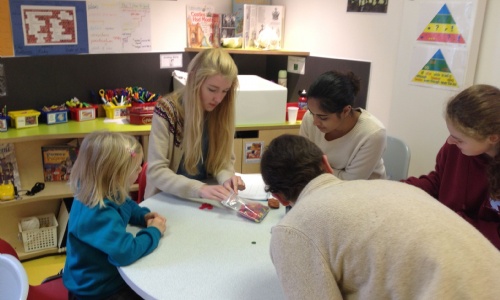 L6 Psychology students visit the City Pre-prep and Junior School
Published 18/12/16
The L6 psychology students had a most successful visit to the pre-prep and years 1,2 and 3 in which they carried out Piagetian tasks with the children to observe whether conservation abilities change once children reach the age of 7.
Conservation is the ability to understand that simply because something has changed shape does not mean there is more of it. The results provided validation of Piaget's theory in that the 7 year olds showed no hesitation in performing the tasks correctly while for the younger children it proved to be much more puzzling!
Some students were also able to carry out tasks on egocentrism with the older children and again Piaget proved to be right!
Read More