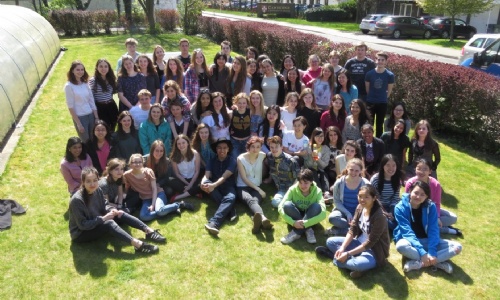 A level results 2015
Published 18/12/16
A Level 2015
This is a stellar set of results for our students and an enormous credit to all involved!
Tricia Kelleher, Principal said, "It is the variety of destinations that really stands out for me. As well as the lawyers and medics, historians and anthropologists, we have a growing number opting for acclaimed Liberal Arts courses in the UK or abroad including at Princeton, USA. To have students with such contrasting futures ahead of them, be it Computer Science at Cambridge or History of Art at the Courtauld or even at the world-renowned Translation and Interpretation degree at the University of Geneva, it is ever more important that the individual students' stories are not lost in any set of results."
28% of all grades were A*
70% of all grades were A* or A
98% of grades were A* to C
100% of grades were A* to E
Click to download a breakdown of the 2015 A Level results by subject.
Read More