Published on 18/12/16
'We are learning about Victorians all day long!' stated one Year 2 child.
Cross-curricular topics make lessons more meaningful for children. At SPF pupils are given learning experiences that link to a particular theme. Taking, for example, a Victorian theme; in music - Victorian songs are sung, in Science - materials are hand washed, in Art - Victorian style wall paper is designed, and in History - Victorian children's lives are role played. Opportunities to explore the local community are also utilised; taking photos of Victorian buildings on iPads and using these images to make Pic Collages is just one way this is achieved.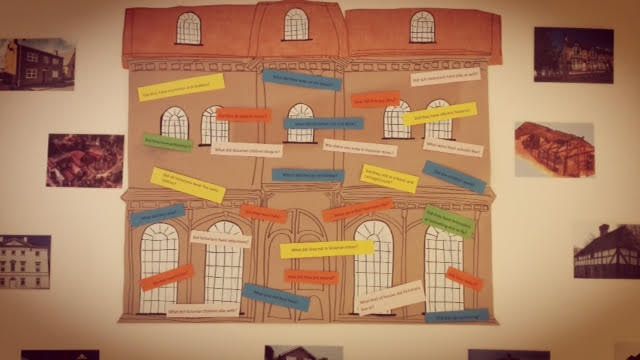 Technology is key to extending learning within a topic. In English Oliver Twist is the focus fiction story this term. Scenarios based on the text were role played using the Puppet Pals app in preparation for writing. Group discussions were vital in this task, encouraging creative collaboration between group members and broadening pupil's communication skills. Pupil's iPad skills were also extended, as the task required background and character images to be sourced from the internet, saved to the camera roll and finally selected within the app. In addition to this a degree of multitasking was established, as the children focused on pressing the relevant buttons to animate their recordings whilst taking it in turns to read aloud their dialogue. The end result was a video that, with the press of a finger, could bring a child's Victorian story to life.