Published on 18/12/16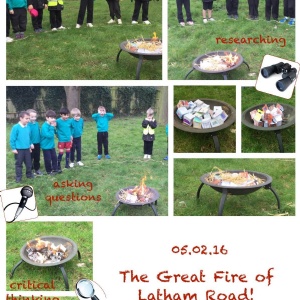 Key Stage 1 have been using different resources to find out about the Great Fire of London and how this historical event changed the way houses were built.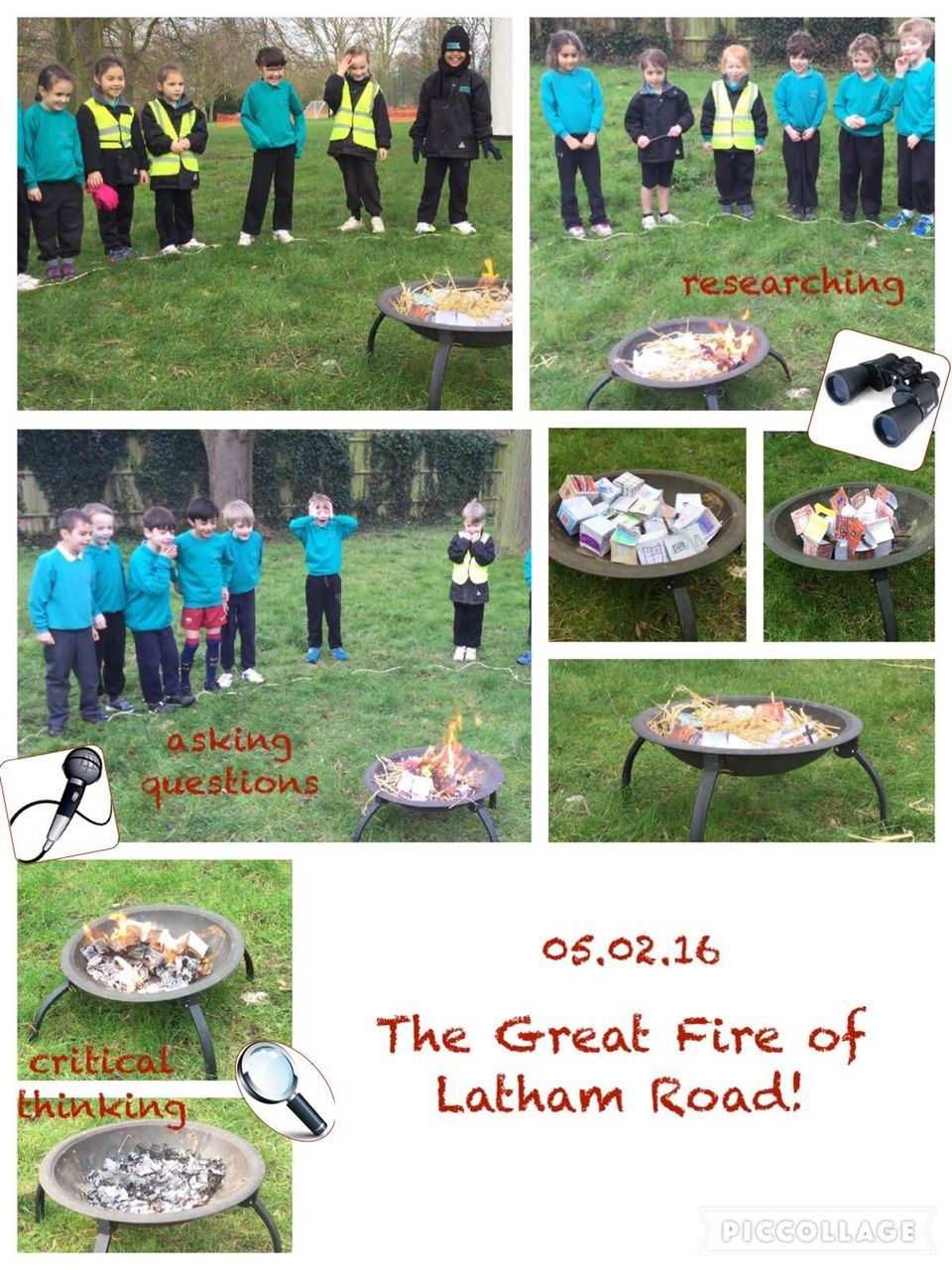 They watched a 3D video depicting what London buildings may have looked like in 1666, used a web source to find further information and then made miniature paper houses in the style of the time based on the evidence they discovered.

Alongside their usual weekly PE lesson at Latham Road a special event then took place… the miniature 'wooden' houses were collected together in the Forest School fire pit; representing the tightly packed streets of London in 1666. Some straw was added to symbolise the thatched roofs and a bakery house identified. A strong breeze was blowing just as was reported in 1666. A small spark was ignited, by the Pre Prep's very own Forest School Leader, and the children watched in awe as the events of The Great Fire were replicated on a slightly smaller scale.
Following the fire a discussion was held identifying what had happened and why. Key words and phrases were used to describe the fire such as 'it spread quickly' and 'the wind blew it in that direction'. Finally the children suggested what the people of London could learn from the experience and considered how the city had been rebuilt to prevent such a disastrous event from occurring again.
A lot of excitement and enjoyment was had by pupils and teachers alike; with some more serious learning underpinning the experience.