Published on 18/12/16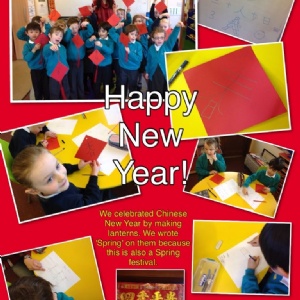 Four Japanese students came to visit the Pre-prep and taught us a great song about frogs.
We had to make a sound like a Japanese frog which is quite different to the sound we make. Having discovered this we then used our microphones to ask questions about the noises that other animals make in Japan which was very entertaining.
Having practised our song in a four part round, we then learnt some new origami skills. We loved folding paper to make different shapes and we were very impressed that you could even make a ball made of paper which you had to blow up!
Thank you very much to our visitors and we hope you come back again soon or invite us to Japan you have inspired us to find out more about Japan and paper folding at an art form.