Published on 18/12/16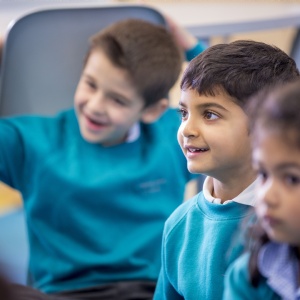 Year 2C have been celebrating their cultural differences this week:

In PSHE they compared mother tongue languages and demonstrated answering the register in them. It was fantastic to hear so many different greetings! Following this they identified similarities and differences between their favourite pastime activities and recorded them in a class iMovie; giving reasons explaining why it is important to always be yourself.

In RE the children considered items they have at home that are special to them. From teddies, to iPads, to books; all were important for different reasons! Subsequently, they researched artefacts of cultural significance to many Muslims and presented these in groups using the mind map app Popplet. They finished with a class discussion highlighting why it is vital to treat other people's views and beliefs with respect.

The main message of the week was - we are all an individual!

Please see below for Year 2C's iMovie on individuality.