Published on 18/12/16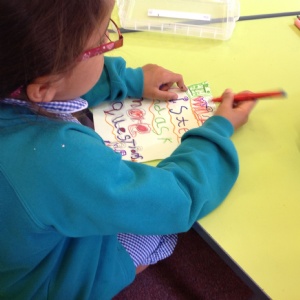 Year 1 have been learning about 'writing a report' as part of their Literacy curriculum.
They learnt about the features of a report and applied this in their own writing. As part of our overarching topic 'Around the World' each pupil decided which country they would like to write the report about. Each of them wrote a report about a country that they have never been to or that they did not know anything about!

The children decided which subheadings they would like to have according to the things they wanted to find out. Then they used atlases and the internet to find the information. At this time they created a list of information using bullet points. Next, they wrote the report on paper and finally they used the Book Creator app to include pictures and captions. Now they want to make the reports available for all of you to read!
You can read the Y1 non-fiction reports about different countries below: