Published on 18/12/16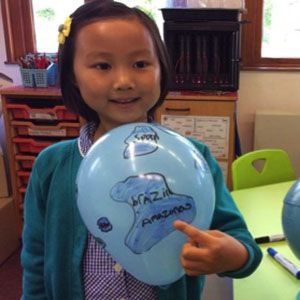 Year 1 pupils had the experience of developing all skills through a thematic story linked to the overarching topic 'Around the World'.
'The Great Kapok Tree', a story set in the Amazon Rainforest, awoke most of Year 1's interest and allowed the pupils to explore the character's feelings; the moral of the story; the geographical aspects of it and even the drama involved. Year 1 pupils started reading the story fascinated by the amount of animals involved. This was followed by the description of the setting using the Explain Everything app where they also wrote the moral of it.

Take a look at the SPF Learning website to read more about Year 1 English lessons, including a Puppet Pals video made by the children.